Top 10 Concept Cars That Could Shape the Future of Automotive Industry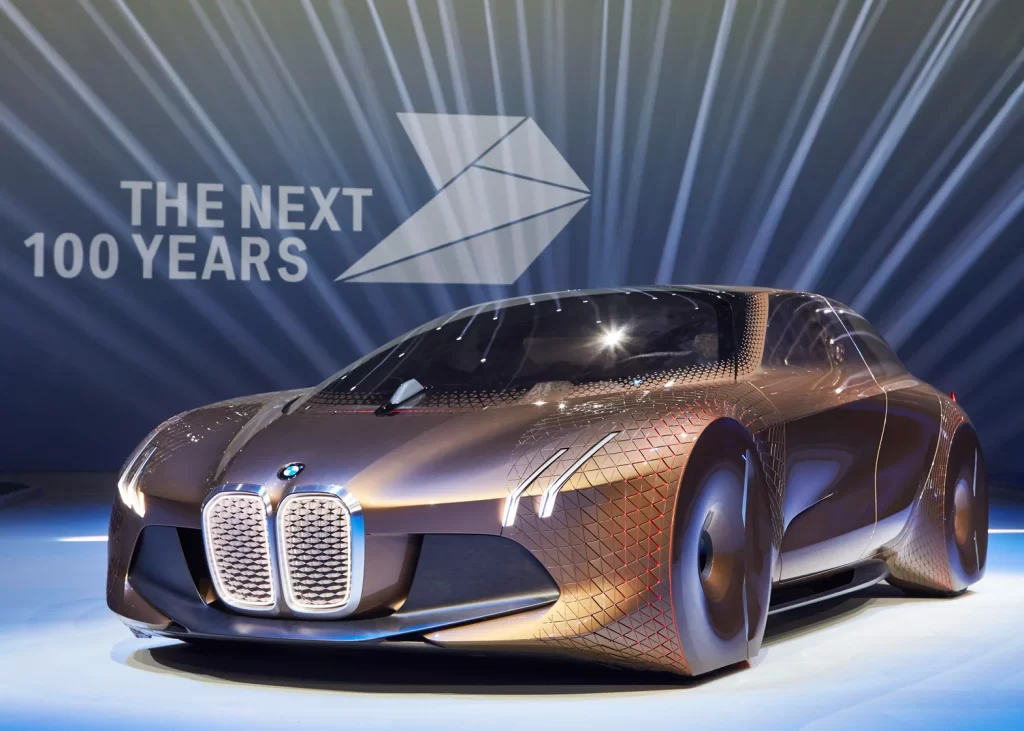 Concept cars provide manufacturers with a glimpse of future designs. Showcased at car shows or special events, these dream machines serve as testbeds for new technologies.
Manufacturers have long designed and displayed concepts. Some have made an impressionful statement, such as the 1938 Buick Y-Job or Lamborghini Countach.
1. Hyundai Essentia
Hyundai Essentia seeks to buck the trend of uninspiring electric vehicle concepts by featuring an eye-catching carbon fiber monocoque chassis, multi-motor electric powertrain and luxurious interior design.
Genesis designed their vehicle to seamlessly connect occupants with their environment through vehicle-to-vehicle and vehicle-to-infrastructure technology, providing information such as traffic and weather conditions along the route as well as suggest routes based on driver preferences.
The butterfly doors open to reveal a latticework body structure made up of transparent panels. Furthermore, this car features the brand's Crest Grille with laser optical technology-powered thin headlights. They extend onto a side blade behind the front wheels.
2. Honda Urban EV
Honda's Urban EV concept may seem far away, but it will actually hit European roads starting in 2019. This two-door hatchback offers front and rear bench seating. Additionally, its wide windscreen ensures excellent outward visibility; and slim A-pillars make for exceptional forward visibility as well.
Digital dashboards feature information display capabilities and wing mirror cameras stream video directly into screens built into the doors, providing driver assistance technologies like lane-keeping assist and blind spot monitoring as standard features.
Power management systems allow owners to directly manage how their car charges, selling back excess power when peak times arise.
3. Audi PB18 E-TRON
Audi's PB18 E-TRON project code name for its skunkworks codename was "Level Zero," in an apparent jab at its sister brands' push toward autonomous capabilities as seen at levels 4/5. But make no mistake: this PB18 is designed exclusively for track use – not designed to whiz through city traffic!
It features a three-motor configuration – two up front and one at the back – to power all four wheels independently, as well as a 95kWh liquid-cooled solid state battery capable of covering 310 miles on one charge. In addition, thanks to drive-by-wire controls, its cockpit can move from stage left to dead center when track use requires it for optimal outward vision and weight balance.
4. Lamborghini Miura
Lamborghini Miura epitomises what it means to be a supercar. Crafted with one goal in mind – speed – its mid-mounted V12 engine allows the Lamborghini Miura to tear the road apart whenever necessary.
Lamborghini recruited young designer Marcello Gandini to design an elegant body to match its power on the track. Their P400 prototype debuted at the 1966 Geneva Motor Show and received great acclaim among car enthusiasts.
5. Lancia Stratos Zero
Concept cars have long been used by manufacturers as an effective way to spark consumer interest and test out ideas prior to production. Manufacturers will put all their beauty, design and technology into these iconic pieces of metal to produce memorable cars for consumers.
This car by Italdesign featured a 295 horsepower 5.0-litre V12 engine and was constructed of carbon fibre for lightweight performance and fingerprint authentication for open doors.
This four-passenger concept car comes equipped with screens in the upper door panels that display images captured from side-mounted cameras, as well as a digital assistant who can interpret driver emotions. Furthermore, it communicates with infrastructure and smart devices for HVAC settings adjustments, light turns-on requests or package deliveries.
6. Ford Nucleon
Designers during the Atomic Age dreamt of a world where cars were powered by nuclear energy rather than gas stations; imagining an end to frequent gas station stops. One notable proposal was Ford Nucleon – a 1957 concept car equipped with its own nuclear reactor in the trunk.
When its fuel was expended, Nucleon would drive into a service station for its nuclear reactor to be swapped out with new uranium fuel.
7. Mercedes Vision CLS
The Mercedes Vision CLS is a groundbreaking hybrid coupe/saloon that seamlessly combines elegance, dynamism, classic Mercedes comfort, safety and innovation. Its taut lines exude muscular poise while its roofline gently sweeps over to the rear for timeless beauty.
The Vision CLS offers four doors and ample interior space to comfortably seat four adults. Furthermore, its trunk boasts 470-liter capacity – more than any other coupe or saloon on the market! Plus, leading-edge Mercedes innovations such as adaptive airbags, window bags, knee and side airbags help protect occupants against possible injury during their travels.
8. BMW Nazca M12
The Italdesign-designed Nazca M12 was intended to replace the M1, but its initial launch proved disastrous, prompting BMW's management to remain cautious about bringing back another mid-engined supercar.
Fabrizio Giugiaro, Giorgetto Giugiaro's son and founder of Italdesign, unveiled his 26-year-old debut concept called Nazca M12 as his initial work. This GT vehicle boasted carbon-fiber chassis with mechanized lattice roll bar; light alloy components were utilized throughout to keep weight down at 1100kg with a Cd of 0.26.
9. Lamborghini Countach
Lamborghini needed something even grander and bolder with its next design; thus the Countach came into being.
The futuristic design of the Countach was both stunning and groundbreaking for its time, featuring forward-swinging doors, periscope rear view mirror, and a boomerang-shaped wing.
Doug DeMuro drove the revived Countach during Monterey Car Week 2021 at Quail Lodge and it proved just as impressive, though you may have discovered some details you didn't previously know about this supercar.