Volkswagen Announces New Electric Car Models in North America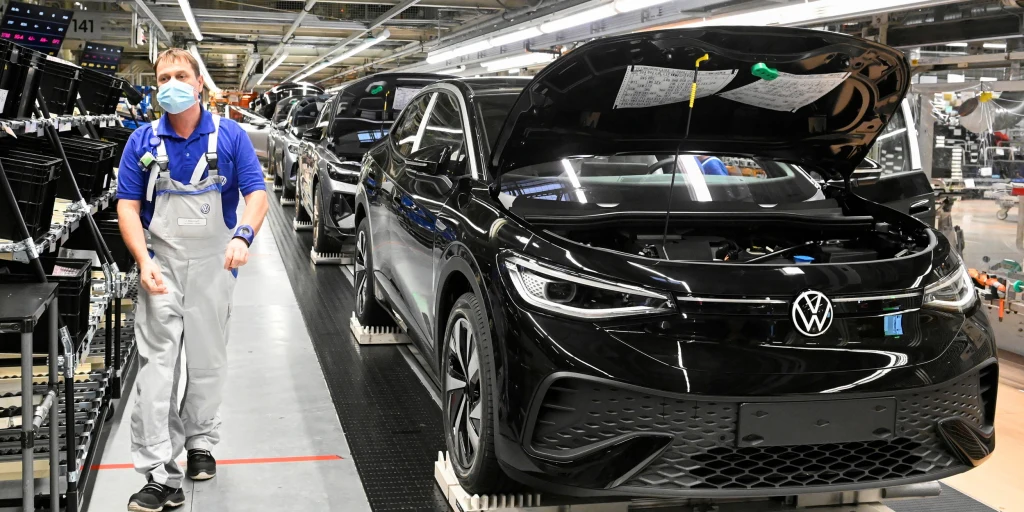 Volkswagen AG is gearing up to sell more electric cars in North America. This announcement coincides with the recent announcement by U.S. President Joe Biden that his administration plans to invest $174 billion in electric car development. That new plan has created a new selling proposition for EVs in the market, according to Volkswagen brand development chief Thomas Ulbrich.
Volkswagen announced a 2-billion-euro investment in Trinity, a new electric car production plant in Wolfsburg and the introduction of the ID.3. By 2020, Volkswagen expects to sell 10 million vehicles in its first wave of electrification, and another 22 million by 2025. To meet this goal, the automaker is focusing on maximizing cost efficiency and component sharing. For instance, an all-steel platform is cheaper than an aluminium one.
Another new product that VW plans to launch is an all-electric estate called the ID Space Vizzion. Based on the ID Vizzion concept from 2018, the car is expected to arrive in 2023. The company is considering adding more niche EVs to its lineup. Volkswagen has not released a price for the ID. It is expected to go on sale in China in the second half of 2023. The series-produced version will be available in Europe in 2024.
VW is also developing new models for its electric car lineup. While ID.3 sales have fallen short of expectations, the ID.5 will launch in early 2022 and have three power outputs. A 58-kWh battery is expected to deliver 259 miles of range. A 77-kWh battery will give the car a range of more than 300 miles. The company also has plans to introduce a small four-wheel-drive SUV called the ID. Ruggedzz in 2025. This vehicle will be inexpensive to build, flexible, and easy to operate.
Volkswagen has also announced plans to convert its Wolfsburg plant to EV production. This factory will produce the ID.4 electric hatchback and the ID.3 electric vehicle. In addition, it plans to convert the nearby Hanover plant into an EV assembly line and will also produce Project Artemis autonomous driving technology. In addition, it will also produce MOIA shuttles and a retro-themed camper called the ID. Buzz.
Volkswagen also announced plans to revive the Scout brand and introduce a new fully electric pickup and SUV. Prototypes for these vehicles are expected to hit the market in 2023 and production is planned for 2026. VW is also developing an electric ID Buzz inspired by the T1 Microbus. The company's electrification plans are a far cry from the dieselgate scandal and put the company in direct competition with GM and Ford. The company also faces intense competition with Elon Musk's Tesla.
While Volkswagen was late to the electric car revolution, it has embraced it as a strategic priority. Its ID Concept car, revealed in 2016, became a production car three years later, and set the foundation for the entire ID range of electric Volkswagens. Interestingly, VW has a subsidiary dedicated to developing electric vehicle charging infrastructure. It has also invested millions into the Electrify America project, which aims to provide charging stations in the United States.